Andrew Cotton: "It was painful, but it did not traumatize me"
British surfer remembers to Surftotal the wipeout at North Beach last November ...
Wednesday. November 8, 2017. Praia do Norte, Nazaré. The cannon fired and the waves were about 15 meters. Andrew Cotton,  with the rescue support of Garrett McNamara and Hugo Vau, surfed his fourth or fifth wave of the day. And that would also be the wipeout of the day. The experience cost to the 35-year-old British surfer a fracture on his back and an injury that set him off for months at least until March or April 2018. The last few weeks, Cotton is at North Devon, and that's where Surftotal had a chat with this big wave surfer.
First of all, how do you feel right now? Are you totally recovered from your injury?
Yeah, I'm pretty good at the minute, it's been seven weeks of  rehab recovery, i'm not fully recovered. I would be probably surfing in march. But, yeah, the pain is still bad, but I'm doing exercices and some rehab in the pool. So I'm looking forward to get in the water ASAP.

Sorry, i have To ask. What do u remember from That day? Before, and during the session? And also after it?
I remember the whole day. The session... looking at the size, and the swell, and the conditions... it was gonna be one of the days of the year. I got some waves first. Garrett McNamara took me to take a few waves first... It was my three or fourth wave when I got the wipeout injury... I remember the whole thing. It was a painfull wipeout, but I wouldnt say it was a wipeout that had traumatized me. Nothing like that. These things can happen, you can get injured, surfing. And the waves don't have to be big to get you injured.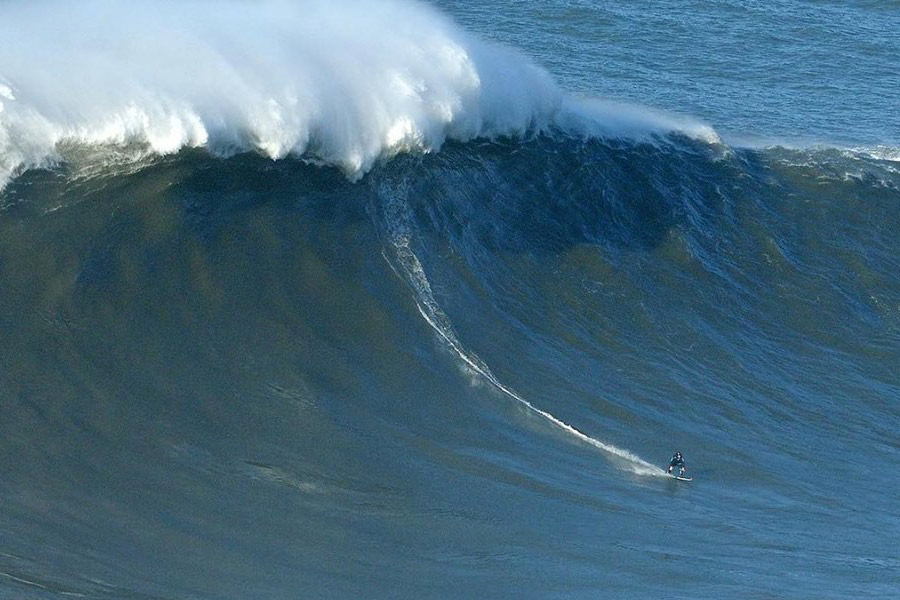 What happened next?
I'm really fortunated to work with experienced guys. They got to me pretty quick, as quick as they could, and when I got to the beach I knew that I broke my back, or injured my back. That's the great thing about Naraze, everyone is commited to keep everyone safe and they provide lifeguards in the beach. They put me to a spinal recovery position. I think I was at the hospital within 45 minuts. They kept me super stable, and the way they handle everything. I was really fortunated.

People doesnt forget maya gabeira injury. And now we were worried about u. When are u thinking of coming Back and surf nazare?

Obviously I'm already thinking about coming back and surf Nazare. And the conditions are great right now, and I will have to miss it. But I'd like to think that in the end of the season, march or april, I'll be back. If not, defenitly by september or october, in the next season. This is an oportunity to work in some of my weaknesses and come back stronger, and more focus, maybe. So yeah, I'm gonna miss a few waves this winter, but I think we need to look at it as an opportunity to come back tougher.
Did u feel the love and worries from the portuguese people?

I think that is the one thing... that I was taken back... the love and support from everyone. People I never met before sending me messages of support and encouragement. It's just amazing. You don't realize how many people watch you surf... So it was amazing, made me feel... It Touch me, you know? Specially some of the messages I got from people that are at the hospital. It was really amazing. There's a lot of love from the portuguese people that I really appreciated.

When u feel death so nearby... what changes in life?

I never really had a bad experience in the sea. I never really thought that I would gonna die or drown. So doesn't really change nothing. I think fear is an healthy emotion to feel, or experience. And is also  quite an healthy thing to challenge that fear. And that's why I love big waves. Of course you also respected that fear.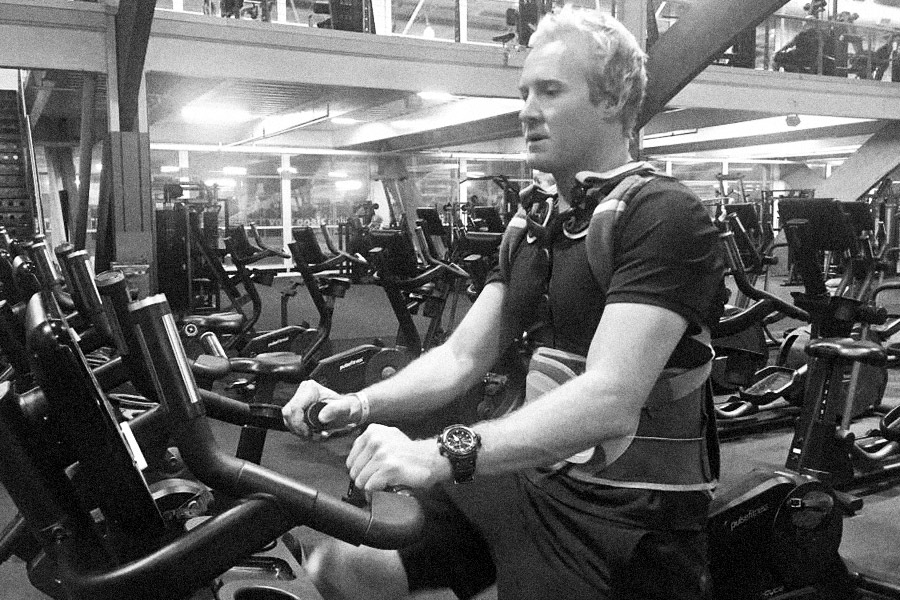 Looking back... what was the most dangerous moment That you lived?
I know that what I do is dangerous, but I'm not like a risk taker. And If i think is too dangerous, I will not go. So I never really put intentionally myself in danger. Of course, I had situations that I look back, and I think how lucky I was. It could have gone bad. I've had that situations in Nazare innumerous times. But that was nothing that I haven't enjoyed. Never had a bad experience in the sea.

Changing subject... Where are u now? How was christmas? What are ur traditions?

I'm home, in North Devon, I have two children and they were super excited over christmas. Just had a family christmas at home. It was really nice. I'ts a family time, so we spend it with grandparents, cousins, and has been lovely. Today we were at the snow, and sledged. Well I did not get sledging because I got a broken back. I'm a litle limited right now, but it has been great to be at home.

What are ur main goals at 2018?

Obviously to get back in the sea, as soon as possible. With big waves it's easy, it's to hit the biggest swells. And if you can do that, my goals are always like to find that dream wave, or the biggest wave of the year. So it's to get that big swells and be in good form, or good shape.

Looking back... What was ur favorite travel? What do you always carry on your bag?
Favorite travel?
Well I don't know... I've had probably the most memorable times in Europe... Ireland, or Portugal are some of my favorite places. I rather hit places for swells, and not travel to get waves. I go there because of the swell. Europe is amazing for that. And the thing I always carry in my bag is a Go Pro [laughs]. Yeah... You can leave home without a Go Pro.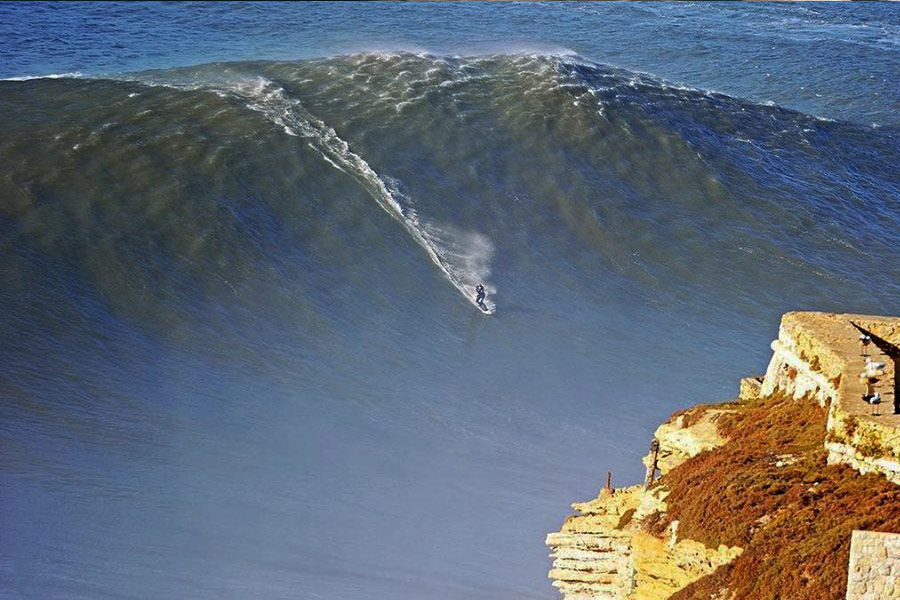 Talking about Portugal... what do you like to eat in Nazare? Favorite food? Favorite music? Favorite portuguese Word? Favorite portuguese Surfer?
What do I like to eat at Nazare?
I normally eat at Celeste's restaurant, that is amazing. They do so many good food. Pork and clams is amazing. There's nothing that they do I don't like. It's hard to point one meal. My favorite portuguese word is cousins. Portuguese say "primo" and "prima", is one of my favorite words. And my favorite portuguese surfer, well that's a tough one. Hugo Vau is obviously one of my best mates, I spend a lot of time with him, he is an amazing surfer, amazing ski driver. It has to be Hugo, my favorite portuguese surfer. But I also have to say Alex Botelho. It's a super nice guy, humble and an amazing surfer too. So I got two portuguese favorite surfers: Hugo and Alex.

Are u still working as a plumber back in UK? How do you Manage to both?

No, I'm not actually working as a plumber at the minute. I was, my last work was to build my house, so that was the last plumbing job I did, i think. At the moment, I surf, and do motivational talks, just talk about myself and experiences in the sea. I run some surf fit retreats, based on the training i do. My trainer is Andrew Blake. We just show everyone my fitness programme. It's about surf, breathe techniques, some pool stuff, and surf specific training. We do some days in Nazare, some weekends here in Devon, UK, and some experience in Dubai also. So that's what I'm doing in the minute. It keeps me busy and is definitely more fun than plumbing [laughs].