IN 2018 INDONESIA WILL RECEIVE 10 WQS EVENTS FROM THE WORLD SURF LEAGUE
Indonesia gains special prominence in the new season as it registers 10 events in the WQS calendar, extending from April to October
The World Surf League (WSL) has released the 2018 schedule of events covering the men's and women's Championship Tours (CT), Qualifying Series (QS), Pro Junior and Longboard tours as well as the WSL Big Wave Tour (BWT).
After reveilling the WCT calendar, where Keramas in Indonesia will be part of the World Championship Tour in 2018, its time to reveal the dates and places of the WQS Events in Indonesia, the arquipelago that have the best waves in the World:

- Krui Pro (QS1,500), Krui, 15-20 April

- Komune Bali Pro (QS1,500), Keramas, 25-29 April

- Mentawai Pro (QS1,500), Right Lances, May 9-13

- West Sumbawa Pro (QS1,000), Yoyo's, June 29 to July 3

- Nias Pro (QS1,000), Lagundri Bay, July 24-28

- Cimaia Pro (QS1,000), West Java, August 8-12

- Hello Pacitan Pro (QS1,500), Watu Karung Java, August 16-20

- Simeulue Pro (QS1,000), Simeulue Island, Aceh, September 5 to 8

- Rote Pro (QS1,000), Rote Island, September 12-16

- Lakey Peak Pro (QS1,000), Sumbawa, October 11-15
A big win for the World Surf League calendar, to the Indonesian surfers, to Indonesia and to all the surfers competing in the WSL Qualifying Events. We can even guess that this 2018 can also work as a test for a even major importance of Indonesian waves in the World Championship Tour in 2019.

 

Other bigger changes in the WQS Calendar are also, under a diagonal analysis, the return of Aragam Bay, Sri Lanka, between June 18 and 24, status test QS6,0000; as well as the return of an iconic surfing championship, the Cold Water Classic (QS1,000), in Steamer Lane, California, from October 18-21. Last, the Martinique Surf Pro, in Basse Point, Martinique, March 17-24, becomes a QS3,000 mixed (male and female).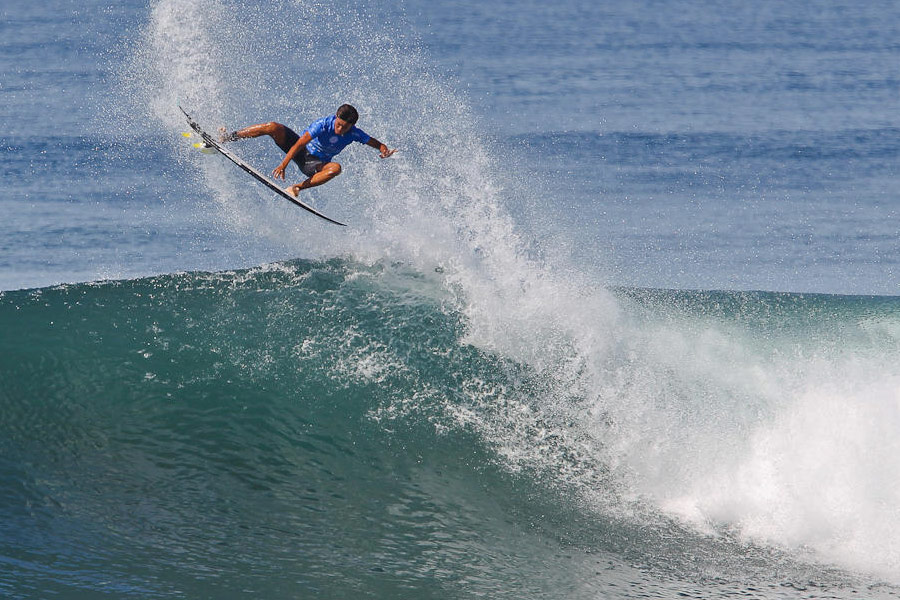 Indonesian Rio Waida have a big chance on getting great results and possible qualification for the WCT soon